We provide a wide range of products in various areas which are carefully handpicked from the leading manufacturers
Improving Store Performance Using Video Analytic Applications
Attracting more customers, reducing the checkout lines, optimizing your store layout, handling peak shopping periods, preventing shoplifting, … there are lots of concerns around operating a retail business. Intelligent Solutions are available to assist you and provide your customers a greater, faster and safer experience when shopping. Find the opportunities to increase revenues and shape the future of your retail store- all in real time.
Prevent loss with intelligent solutions that address shoplifting, internal shrinkage and suspicious behavior in real time.
Enhance the customer experience using optimized staff allocation, improved store layouts and proactive in-store campaigns round the clock.
Create and maintain an environment where customers and staff feel safe – both inside your store and in its surroundings.
Secure your customers and staff.
Obtain consumer insights and engage your shoppers with advanced retail analytics
The emergence of e-commerce, consumer connectivity, and higher consumer expectations are changing retail dynamics. Cutting through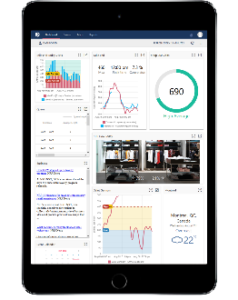 the noise and delivering a superior customer experience will win loyalty and increase your in-store conversions.
We provide cutting edge video analytics that allow you to decode customer behavior and improve the shopping experience by turning the information you are already collecting into valuable, actionable consumer insights.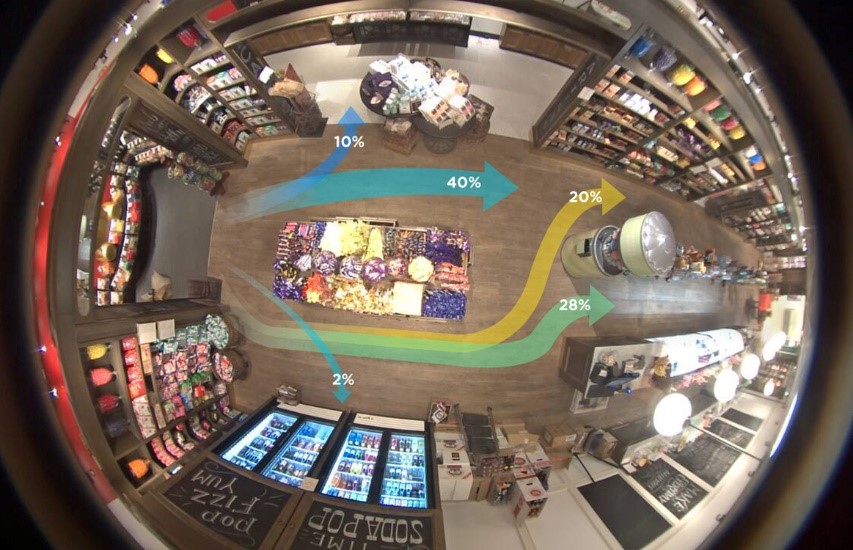 A complete and effective suite of Video Analytic applications for your success
Demographic Identifier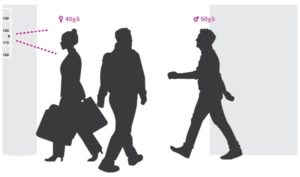 This application analyzes the face of the visitors and determines the gender and approximate age of each visitor and provide the marketing team with a demographic report. There are a host of opportunities analyzing such data and management and marketing teams can make big decisions based on such statistics.
Store Data Manager & Store Reporter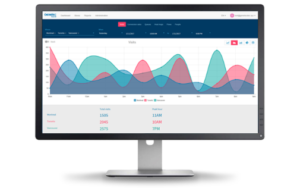 Store Data Manager collects statistical data from the store and sends it to the store reporter. Store reporter provides graphical representation of the dada. helps you gain an understanding of your visitors and their behavior patterns. This user-friendly tool can provide you with statistics such as visitor traffic, queue lengths and occupancy levels and help you analyze performance and make informed decisions to improve staff planning, operating hours and operational efficiency
Queue Monitor
One of the bottlenecks of customer service in physical stores is queue management. The problem with long queue in such situations is not normally understaffing but staff management instead. If a real-time automatic system could notify the staff of a long queue, then the problem would be solved. The video analytics queue management system exactly addresses this problem.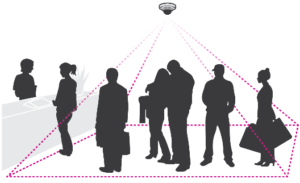 From retail stores and hotels, to public buildings and banks, this smart application enhances service planning and improves customers overall experience. Lower cost and higher service as a result!
The good news is that the same CCTV camera will be used for both security surveillance and Queue management system and managed in separate software management system.
Occupancy Estimator
What if you knew exactly the history of the number of people occupying certain, or all, areas of your store?!
Then you would do lots of improvements and optimizations and you would reduce your cost while delivering superior customer service. With video analytics occupancy estimator, it is no longer a "what if". You can use this system to analyze individual sites, quickly compare performance across different locations and if necessary, take actions to improve your business. This insight can help you measure demand, understand the impact of campaigns or which areas are most popular with your visitors. you can improve how a space is used, get an indication of the revenue opportunity, optimize workforce planning and opening hours and take measures if occupancy exceeds your set threshold. Furthermore, the application can be integrated with a building management system helping you optimize HVAC system usage and reduce energy consumption.
Tailgating Detector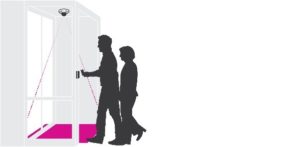 You do not want more than one person passes an entrance at a time. For example, you might be concerned that more than one person might pass a gate using the same card.  The cost of putting a security staff to check tailgating is no longer justified. You can use Automatic Tailgating Detector instead! You can use it to prevent abuse of membership cards and employee cards, thus minimizing losses and the possibility of theft.
Direction Detector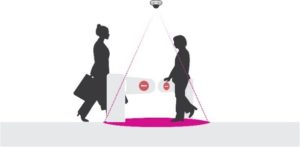 Direction control is a critical task for loss reduction and theft control in stores. A cost effective and simple solution is using automatic direction control with video analytics. The system can be configured to automatically respond by closing an entrance door or gate, notifying security personnel via email or SMS, or initiating video recording.
Live Privacy Shield
You want to have a camera in your store to protect yourself against shoplifting but you are worried about your compliance to the privacy rules and regulations? You want no headache, we understand it! With Live privacy shield, you can define which areas and objects should be captured with very resolution. The interesting part is that this privacy shield you define is smart and dynamic! For example, you can define to exclude the faces, or even the whole body! But people move! That is why you Live or Dynamic Privacy shield!
Random Selector
You want to randomly inspect people, or shopping bags, but you are afraid your security people might unintentionally be biased to a specific group and they make a discrimination or are afraid you might be accused for discrimination? Use random Selector! This application randomly selects people and ensures everybody of the integrity of the whole workforce
Audio Systems Redefined

Have you heard about IP Audio Solutions?
Unlike traditional Audio systems that required many hardware and ultimately delivered a local system in a single store, IP Based Audio systems offer intelligent and centrally managed Audio systems with lower Total Cost of Ownership and delivering a world of freedom and flexibility.
Scalability
Similar to Network Cameras, IP Speakers provide a Scalable system which is both easy and cost-effective to update and add units to your solution as your needs change, regardless of whether you want to increase the size, add sites or simply take advantage of new features.
Flexibility
Define Zones, change zones and manage when and what to stream in each zone without a need for additional hardware or any physical changes and in any store, anywhere in the world! With the benefit of Network systems you are in control.
Synchronized and Centralized content streaming and advertisements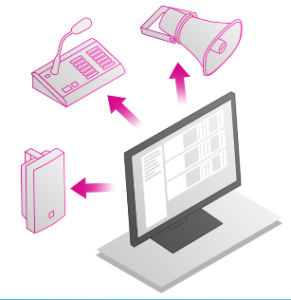 Take control of the entire system, including network speakers, audio bridges and microphones, from a single point via a single, intuitive interface.
Upgrade to IP Audio Fast, Easy and Inexpensive
Using the Network Audio Converters from the industries Number 1 manufacturer you can upgrade your existing Audio and Speaker system in a shortest time and with a very small budget and start benefiting from the IP Audio Systems immediately.

Why Choose Metrobit
Expert and Certified System Design team
Metrobit Engineers and technicians are fully trained, certified and experienced on large scale and sophisticated solutions and provide unparalleled expertise on security systems design and engineering.
Experienced and professional installation team
Trained and licensed technicians of Metrobit with enterprise scale projects experience provide a peace of mind to the customers for best quality of service and a reliable system installation.
Strong partnership with leading manufacturers
With a long stand partnership with world leading manufacturer of video surveillance and security camera products Metrobit offerings is backed by great support of the manufacturers and guaranteed for unbeatable prices.
Strong and diverse product portfolio
Metrobit offers a wide range of products and solutions from a variety of brands and manufacturers to satisfy customers to their individual preferences.
Dedicated support team
Our dedicated technical support team based in Ontario and British Columbia with an exceptional quick response time and unmatched expertise and customer service provides a great experience to our customers.
Preventive Maintenance & Service Level Agreement
Once is a system is well installed and configured it is meant to work smooth and uninterrupted it is no secret that even best systems may fail if not maintained, monitored, diagnosed and repaired in time and professionally.
Metrobit provides a wide range of support and Maintenance service level agreements, including:
Tech Support and Helpdesk
Our technical support specialists are available to support the customers in every possible way to ensure the fast and effective support, including:
Email and telephone support
Remote connection
On-site troubleshooting
Our ticketing system provides an easy and effective way of communication and high level of transparency and audit trail for our customers. Every support inquiry goes through our ticketing system and logged and archived for service level reviews and customer satisfaction.
Live health monitoring and Pre-emptive Maintenance
We utilize a purpose built state-of-the-art live system health monitoring which provides preventive monitoring approach on end-to-end video surveillance system elements. This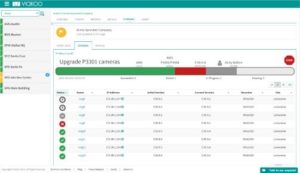 solution provides instant visibility on any defect, abnormality or failure on any part of the system such as camera, network connectivity, server hardware, Hard drives, power supplies, fans, operating system, OS services, VMS application… instantly to the customer and simultaneously to our Help desk team to initiate the support ticket and execute preventive action.
Agile and responsive
We are quick and responsive and provide enterprise class quality of service with small business agility and flexibility!
Competitive offering
We beat any integrator on price and provides the most competitive offering to our customers.
Inventory Management, Project Staging and pre-configuration
Having our own large warehouse and workshop enables us to provide an ample stock availability and inventory from our main products used in our projects in order to serve our customers with quick delivery of immediate requirements for expansions and additions and also RMA and Warranty handling. We specially keep a great amount of Axis, Bosch, 2N, Hanwha, Genetec, Milestone, Crestron… products in our warehouse to serve our top customers with agile service.
Additionally, our workshop area is where we get all the projects staged prior to delivery to the customer sites so we can perform: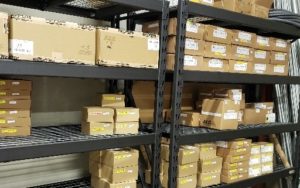 Quality Control and DoA checks
Firmware upgrades
Pre-configuration of devices such as cameras, servers, controllers, Network devices…
Site specific configurations and packaging
RMA test and RMA handling
Cyber Hardening and System updates
One of biggest threats in today's world is the cyber-attacks problems and no system is 100% immune. The only way to guarantee the maximum protection against the Cyber threats is to ensure that all the system all always using the latest firmware versions and the overall system has been enforced the latest Hardening guides from the product manufacturers.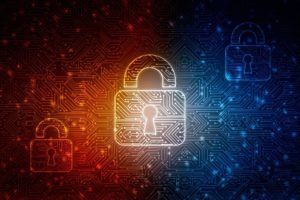 Such upgrade not only provides maximum protection against the Cyber threats but also provides customers with latest features and functionalities.
Our team of expert cyber security professionals monitor latest security trends and collect hardening guides and instructions from manufacturers and deploy required updates and changes to the customer systems to ensure maximum immunity.
Quality job comes from hard work and experience and is always appreciate and we are proud of being awarded by industry leaders for the excellent job of our team. Metrobit engineers are deeply trained and certified by major industry leaders and strive to keep their knowledge and expertise up to date and even beyond any other integrator in the market. some of our team certificates are:
Don't Settle For Less
Best executed critical infrastructure project of 2013 in Middle East & Africa!
Metrobit Middle East team have been awarded by Axis Communications, a leading manufacturer of IP Based video surveillance solutions