COVID-19 Health Assurance Solution
Social Distancing Control and Elevated Body Temperature Detection
Visitor and Staff Health Assurance solution
Automatic Real-Time Detection of visitors with Elevated Body Temperature
Social Distancing Control through occupancy measurement Video Analytic

Queue Monitoring and Cross line alarming

Automatic Voice Notification and alarmin of unauthorized events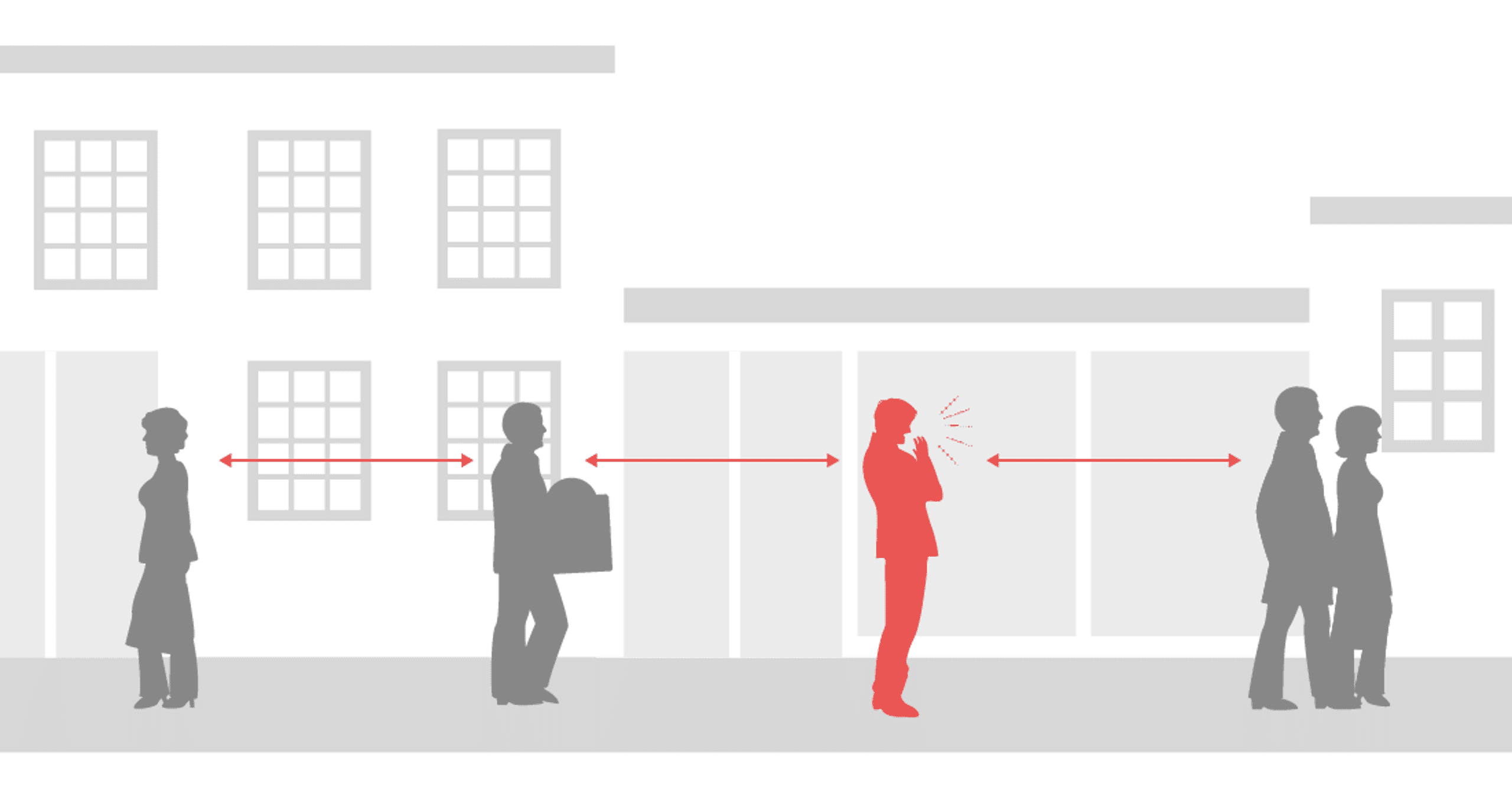 Real-time Detection of Elevated Body Temperature
Using the most powerful and reliable temperature alarm Thermal IP Camera, the solution performs instant and real- time detection of Elevated body temperature.
Having a very strong processor on the Thermal camera enables use of the most accurate purpose built human body temperature detection Video Analytic Application with highest possible accuracy rate of 98.4%.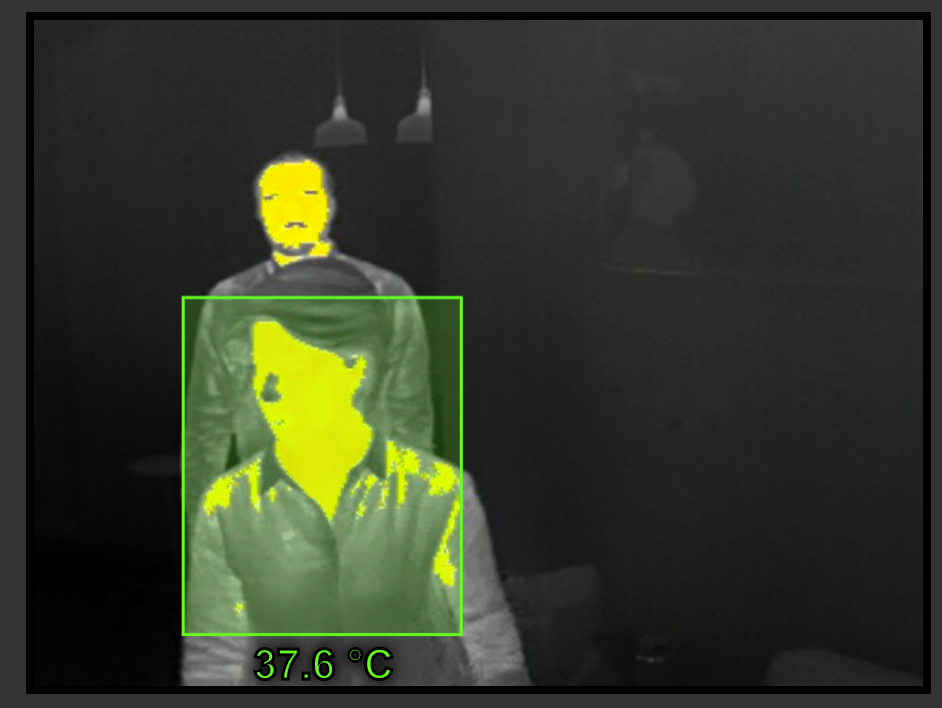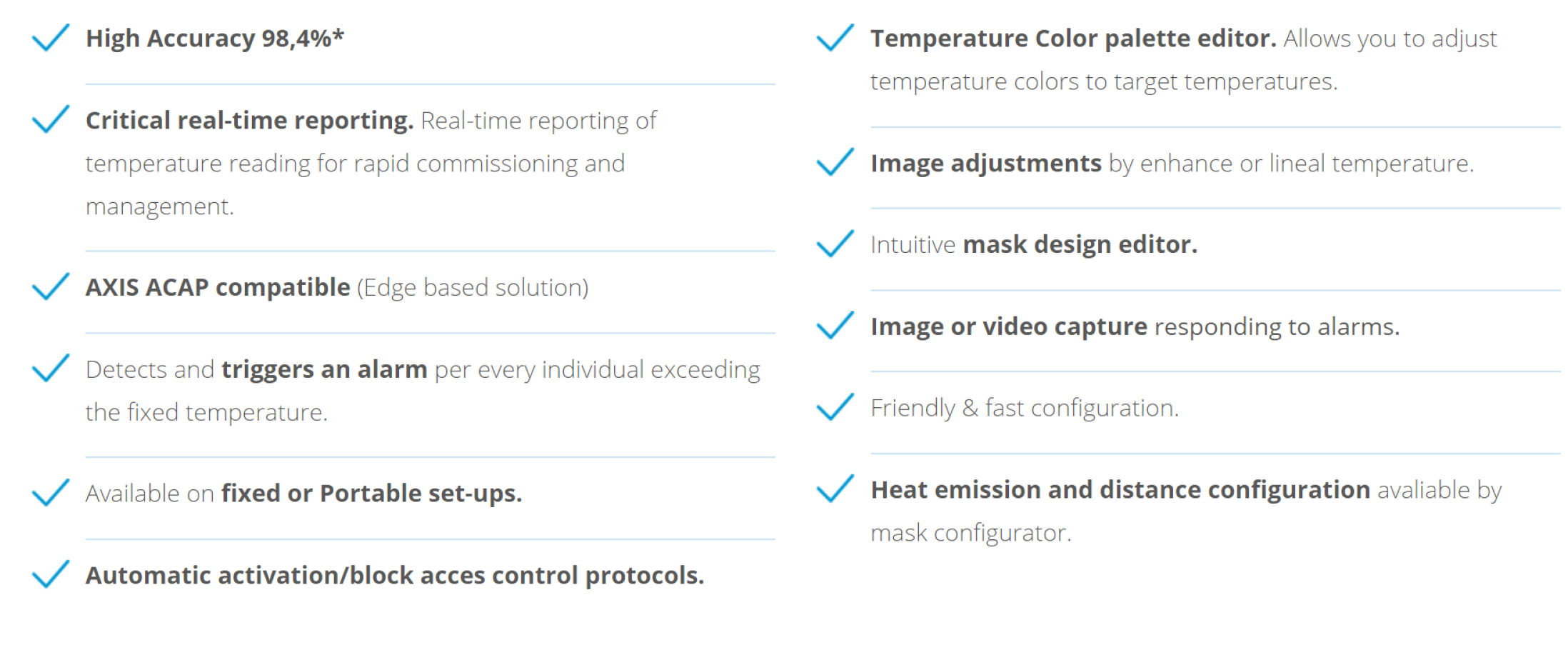 The system could be deployed in combination with a regular IP Camera for a visual video evidence of the incidences and both camera feeds to be recorded by the organization VMS synchronized and simultaneously for later verification and legal investigations.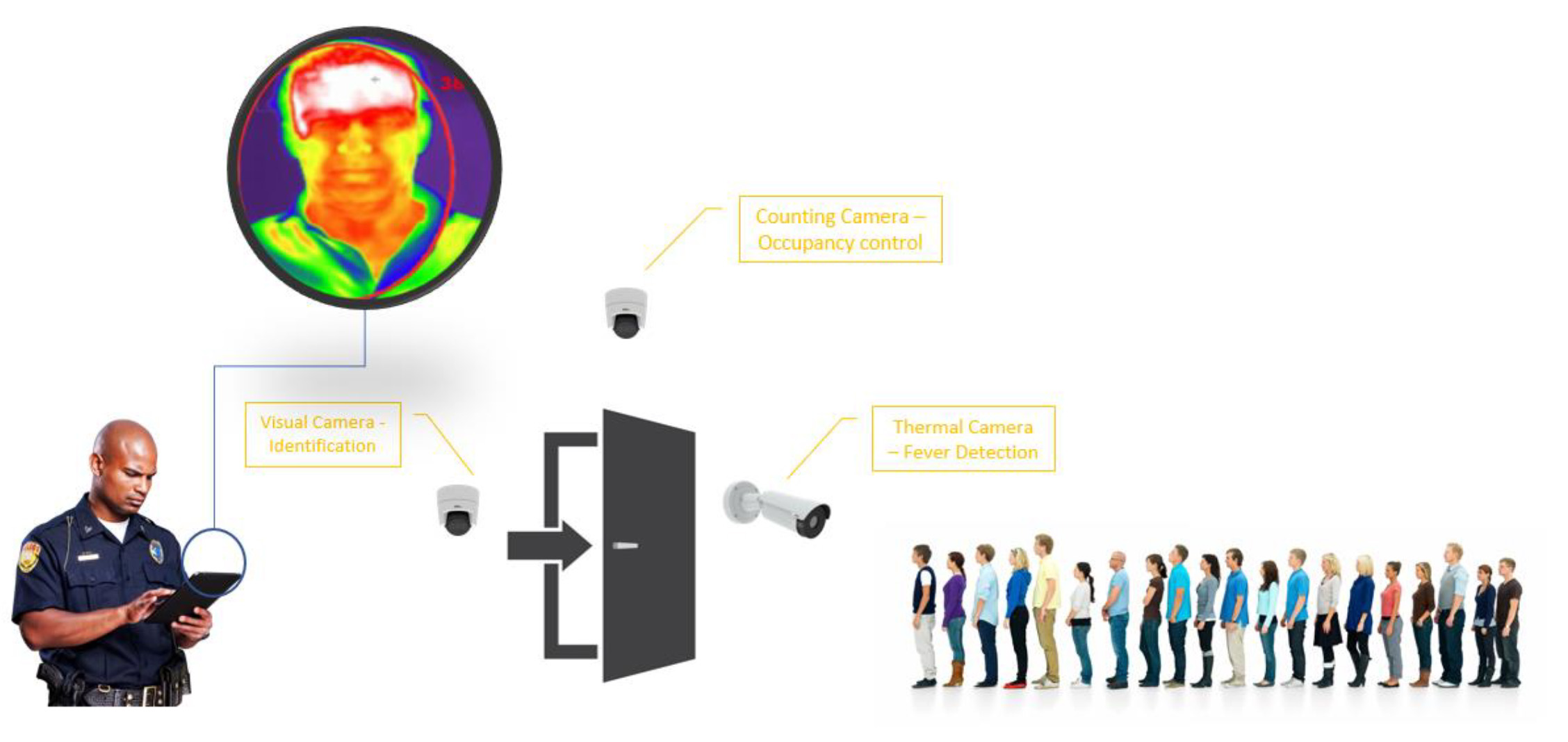 Portable System Option
A portable system is also designed for temporary locations and quick deployment of the solution which is a complete set pre-configured and ready for instance use including:
AXIS Q2901-E AXIS Q2901-E Temperature Alarm Camera

AXIS Fixed Dome Camera

Panasonic Toughbook ruggedized laptop

Network PoE Switch

Portable UPS

Camera tripod

Pre-connected network and power cables

Occupancy Measurement
Using the most accurate people counting Video Analytics and Occupancy Measurement Application run on the powerful Axis IP Cameras our solution provides an accurate and live number of occupants in the facility which provides a great tool for social distancing measurement and control.
• The solution can be set to provide audible or visual alarms upon reaching the defined maximum occupancy or even control an access automatically based on the triggered alarm.
• The solution is designed for facilities with multiple entry- exit doors to provide an accurate count of the people in the facility based on lice entry and exist from any door.